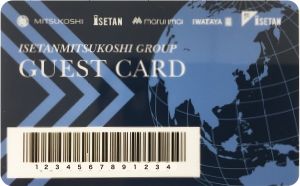 5%OFF
-SHOPPING SPECIAL CARD-
We are now offering special discount cards with a 5% discount for overseas visitors to Japan to use when shopping at Mitsukoshi Isetan group department stores, including the Marui Imai Main Store and Sapporo Mitsukoshi. (Only applies to specified products).
Guest Card Issuing Locations
Marui Imai Sapporo Main Store
Odori Building 9th Floor Tax-Free Counter
Sapporo Mitsukoshi
Main Building 10th Floor Tax-Free Counter
Eligible persons
Foreign visitors to Japan eligible for tax-free shopping
*Passport required
Ineligible Goods
Sale products (goods costing less than 3,000 yen (before tax)), Foodstuff, Restaurants, Cafes, etc.
Marui Imai Sapporo Main Store
Louis Vuitton, Rolex,Hermes, Foxey, Mikimoto etc.
Sapporo Mitsukoshi
Tiffany, Bulgari, Patek Philippe etc.
Application via WeChat Mini Program is available for customers from Mainland China and Hong Kong.
Please visit the Tax-Free counter after application.
Marui Imai Sapporo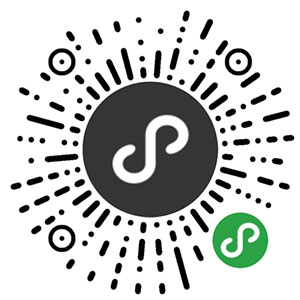 Sapporo Mitsukoshi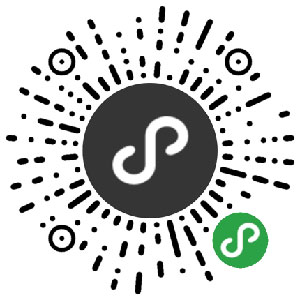 *The information in this guide may be subject to change
Marui Imai Sapporo Main Store
1872
Toshichi Imai opens a sundries shop in Hokkaido's urban area of Sapporo
1874
The shop reopens as the newly built Marui Imai Gofukuten, a kimono shop
1926
Repeated fires result in the shop's destruction, and rebuilding
Sapporo Mitsukoshi
1673
Echigoya, the precursor to Mitsukoshi, is founded in what is now Tokyo
1904
Echigoya reopens as Mitsukoshi Gofukuten Co., Ltd., Japan's first department store
May, 1932
Sapporo Mitsukoshi opens
April, 2011 Marui Imai and Sapporo Mitsukoshi consolidate, creating Sapporo Marui Mitsukoshi Ltd.
Marui Imai Sapporo Main Store's Main attractions
The current Ichijo Building has been restored to its original Taisho period state, and has retained its historical atmosphere through repeated expansion and renovation.
Here are some of the historical elements preserved in the Ichijo Building.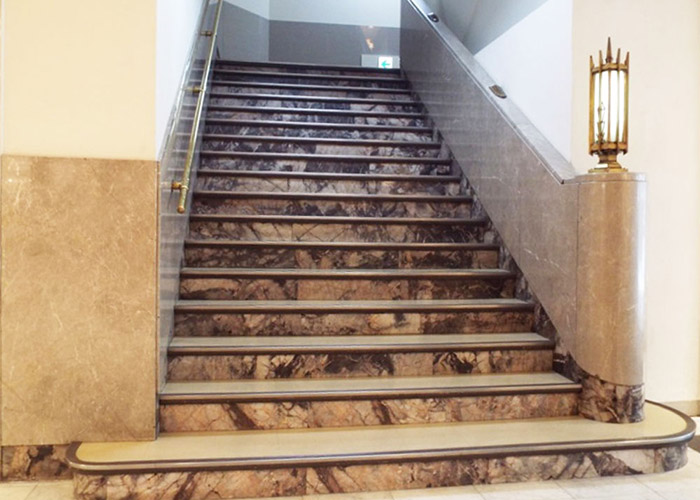 ①The stairs beside the current Southeast Entrance have brass lamps and wooden decorations designed to resemble those of the central staircase built in the 1937 expansion.
②Many locations inside the shop use natural marble, and the fossils it contains earn high marks from enthusiasts.
Why not come fossil hunting at Marui Imai?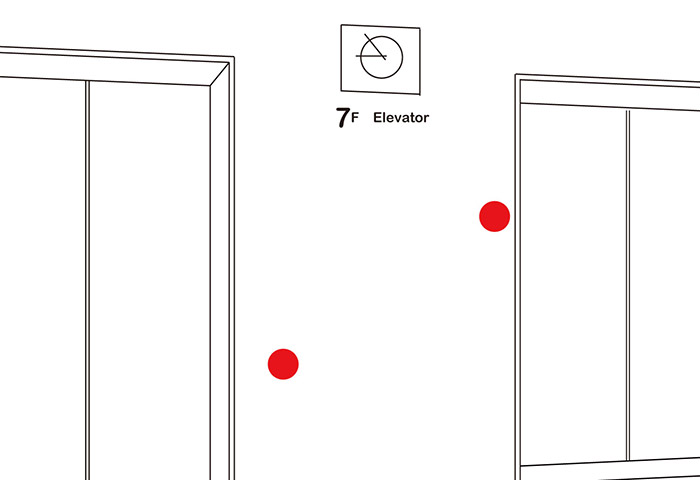 Ichijo Building 7th Floor Elevator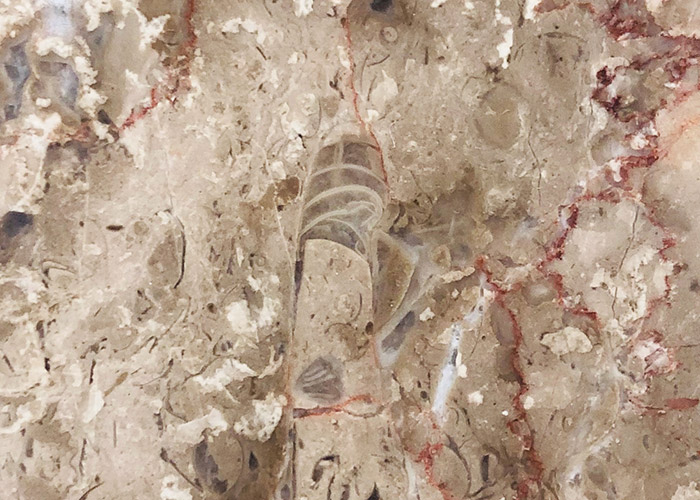 Ichijo Building 7th Floor Elevator
Ichijo Building 7th Floor Elevator
Ichijo Building 9th Floor Escalator
Ichijo Building 9th Floor Escalator
Ichijo Building 9th Floor Escalator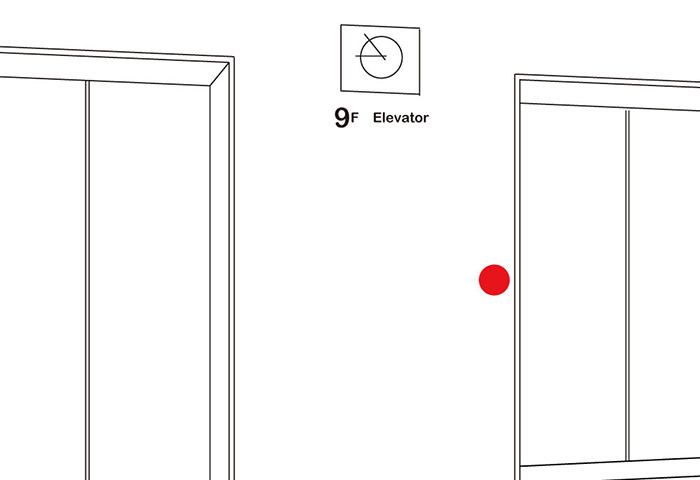 Ichijo Building 9th Floor Elevator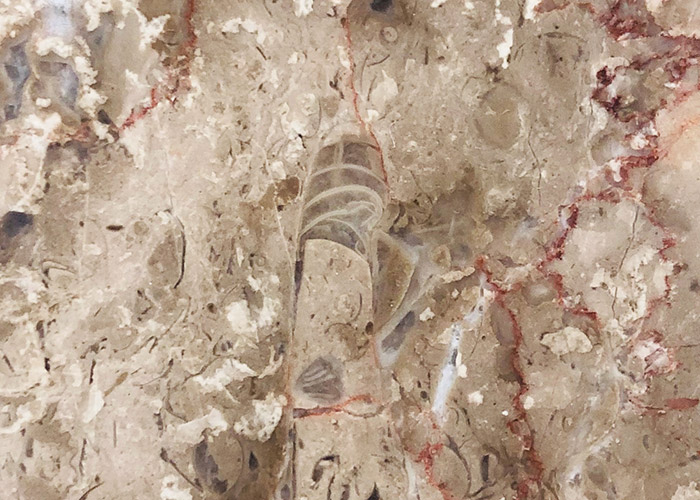 Ichijo Building 9th Floor Elevator
Ichijo Building 9th Floor Elevator
Odori Building 2nd Basement Floor Little Bird Square Entrance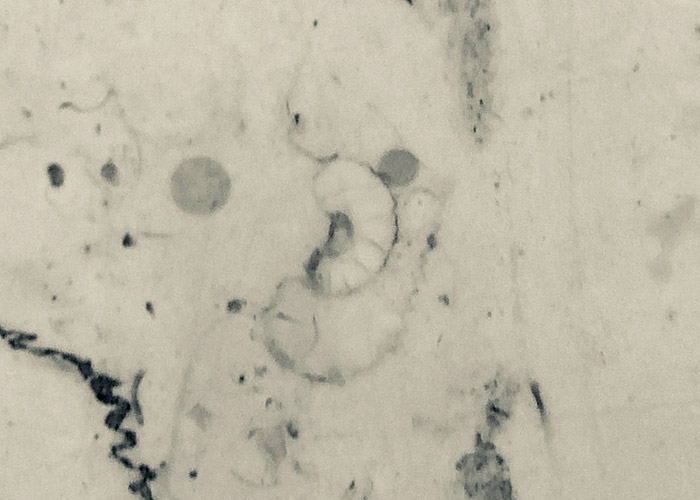 Odori Building 2nd Basement Floor Little Bird Square Entrance
Odori Building 2nd Basement Floor Little Bird Square Entrance
Odori Building 2nd Basement Floor Little Bird Square Entrance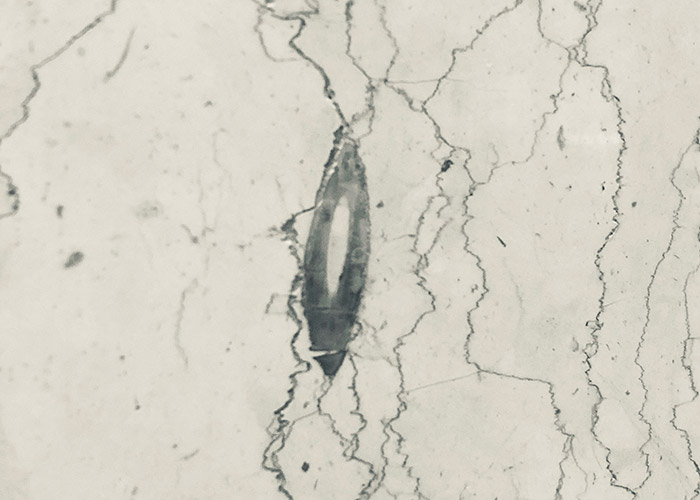 Odori Building 2nd Basement Floor Little Bird Square Entrance